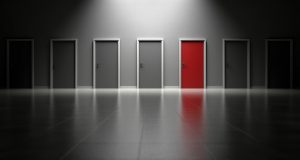 Have you just bought a house that needs new flooring? Are you satisfied with your floor covering but you think it needs to be repaired? Then, you are probably looking for affordable flooring solutions in Charoltte NC. In a time of economical crisis, good quality, yet affordable products are in high demand.
Impressed by their beauty and durability, the ancient Greeks and Romans often used natural stones for their monuments, temples, public baths, and other buildings. Today, inspired by ancient architecture, modern designers can recreate classic interiors using affordable tile flooring. Here are some flooring tips that might help those who want to renovate their houses but don't have much time to search for the necessary products.
If you want to renovate your dining room and kitchen, use the same simple marble tiles in both rooms to create the impression of a wider space. Choose creamy or honey beige tile flooring for a glamorous effect; it will also make the place look sunnier. Due to their versatility, marble tiles can be used for different interior design styles. Generally, marble is ideal for elegant, exquisite spaces. You can create your own luxury yet affordable dining room by using polished cream marble tiles with brown veins. If you want your kitchen to look fresh, use white marble counter tops with matching furniture; those who have more classic tastes can use a cream marble counter top with mahogany furniture.
Use simple travertine tiles in shades of brown, rust or gray to get a rustic atmosphere in the kitchen of your countryside house. For a modern floor, combine different tile colors and shapes to create a surprising effect. Add matching decorations for each room, in shades of lavender, blue, grey and jade.
Many house owners choose inexpensive carpets to cover their floors. But, compared to tile flooring, carpets can be more expensive in the long run. They can be easily stained with food and liquid spills, especially if there are children in the house. Carpet maintenance can become a real nightmare. Therefore, consider installing marble tiles in your dining room instead. They are easy to clean with a mop and a mild detergent. Thus, you can beautify your space and save money at the same time.
 With a large variety of choice of flooring, it is clear to see why Vinyl is making leaps and bounds in becoming one of the most popular types. Maybe it is time to try something new with Vinyl flooring? Looking For Flooring Solutions in Charlotte NC – Connect with us today, fill in the form on the side bar to get a no obligation inspection and Quote.