If you go on to consider and hire 1st Flooring for your upcoming home renovation or for your new home in Charlotte NC, then you would have made the best choice.
1st Flooring is a service provider that is present and has tied up with some of the best local flooring contractors and installation companies in Charlotte NC. We have years of experience as a dependable service provider of flooring contractors and are all set to provide the best and professional skills to work with your flooring solutions. 1st Flooring is dedicated to providing you the best, certified, bonded and guaranteed contractors who will serve beyond your expectations.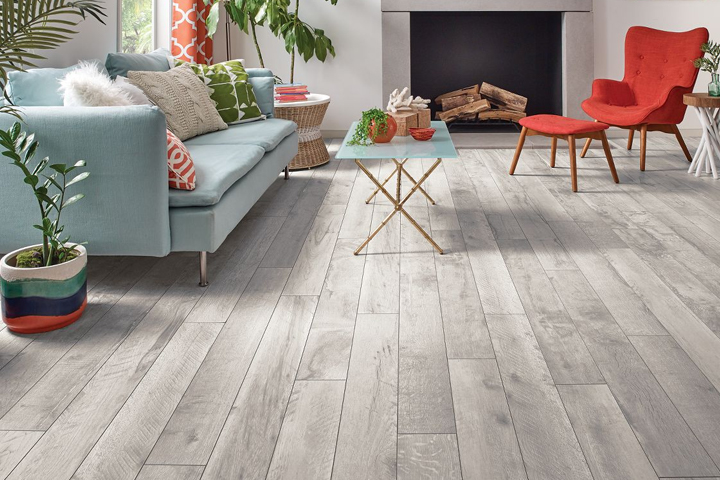 Best Flooring Company In Charlotte NC
To deliver on the raising demand for flooring in Charlotte NC, 1st Flooring provides dedicated flooring contractors for all your flooring needs. Ever since we have started serving the residents of Charlotte NC, we have provided quality and skilled flooring contractors and flooring installation companies for all their flooring needs. We are a licensed service provider that is affiliated to some of the best, talented, skilled, innovative and award-winning flooring contractors that are dedicated to outstanding services. 1st Flooring is proud to lead the business with the variety of flooring options to choose from such as hardwood flooring, carpet flooring, laminate flooring, vinyl flooring, epoxy flooring and many others.
---
Our Address
11220 Elm Lane
Suite 202-A
Charlotte, NC 28277
Ph. No. – (704) 769-2132
Timing : 9 AM to 5 PM (Monday – Friday)
---
Choosing Flooring Services In Charlotte NC From 1st Flooring Guarantees You
Floor choices that inspire you
100% made in the USA
Featured flooring products
Redefining spaces
Versatile elegance
Going against the grain
Color trends for years ahead
Latest flooring styles

Discount flooring in Charlotte NC
Commercial flooring in Charlotte NC
Contractors affiliated to us believe in putting 100% enthusiasm in whatever they do. This has motivated us to develop a world of ingenious and lasting solutions for every single flooring challange – right from intial setup and remodelling to routine maintenance and care, with the needs and demands as well as safety & security of the clients as well as the environment, in consideration.
What makes us different is that we are not a flooring installation company rather we are a service provider that is attached to numerous flooring contractors and therefore we provide you best one that suits your requirement. We take this leadership seriously and therefore we are dedicated to providing quality flooring, extraordinary services, friendly technicians, affordable pricing and guaranteed flooring solution. It's all our part of the mission to serve residents of Charlotte NC with the best solution to their flooring requirements. Get the quote to meet the nearest flooring contractors in your area.
Types of Flooring Installation Offered By Us
Concrete Flooring Charlotte NC
Find out why concrete floors have been one of the popular flooring choices, properties of concrete floor and the average cost of flooring.
Cork Flooring Charlotte NC
Cork floors offer high quality, are very durable, and can, therefore, be maintained in perfect condition for a long time. Find out various types of cork flooring.
Epoxy Flooring Charlotte NC
An epoxy floor is a seamless pouring floor with a high hardness that is applied on top of an existing supporting floor. superfluous expansion joints ensure that the epoxy floor is used more and more.
Laminate Flooring Charlotte NC
Laminate floors offers a solid and durable floor surface that is ideal for spaces that are frequently used. Review all properties and important facts about laminate floors.
Stone Flooring Charlotte NC
Stone floor is a decorative and seamless floor finish with a warm and natural look. This floor fits all interiors and can be applied to almost all solid and dry surfaces.
Trowel Flooring Charlotte NC
A trowel floor owes its name to the way the floor mortar is applied. These floors are gaining popularity and you can find them more and more in the modern homes.
Vinyl Flooring Charlotte NC
Vinyl floors are the most popular floor installation in USA just because they are durable, stylish and cheaper than any other flooring options.
Hardwood Floor Installation and Refinishing Charlotte NC
Hardwood flooring is a very popular flooring option in Charlotte NC. Charlotte flooring companies linked with us are professional and affordable installers of hardwood, carpet and tile flooring in Charlotte NC. Our contractors are specialized and skilled in handling any type of flooring service from start to end. Whether is it installation or refinishing, we do it all.
Some other types of popular flooring we provide includes, Tile flooring, Carpet installation, Wood and Hardwood flooring Charlotte NC
---
Currently, we are operating in Charlotte NC along with our branches in some other major cities of North Carolina.
---
Search For Best Flooring Contractor In Near By Cities
1st Flooring Raleigh NC
Find out best flooring contractors in Raleigh NC with 1st Flooring to give your home or office a new flooring look.
1st Flooring Wilmington NC
Searching for best floor installer in Wilmington NC? Visit 1st Flooring to end your search.
1st Flooring Greensboro NC
1st Flooring provides you finest, professional, licensed and insured Floor Contractors in Greensboro NC.
1st Flooring Fayetteville NC
Checkout 1st Flooring to find a perfect flooring contractor to floor your space in Fayetteville NC.
---
What our clients have to say
Please note that the name of the actual contractors may be changed and pseudo names can be used to avoid negative publicity online and maintaining anonymity till we meet you for a quote.
We are thankful for your interest in 1st Flooring. We are dedicated to serving you. If you have any query regarding the flooring services, flooring contractors or flooring estimate, fill the quotation form aside. Flooring contractors in Charlotte NC will get in touch with you instantly.
---
Company Details

Service Type
Provider Name
1st Flooring
,
11220 Elm Lane Suite 202-A
,
Charlotte
,
NC
-
28277
,
Telephone No.(704) 769-2132
Area
Description
1st Flooring is a certified and bonded service provider for all flooring solutions of Charlotte NC locals. We are a team of skilled and trusted flooring contractors